Performance Coaching
"The sculpture is already complete within the marble block, before I start my work.
It is already there, I just have to chisel away the superfluous material."
~ Michelangelo

MENTAL BLOCKS SETBACKS BLIND SPOTS RELATIONSHIP CONFLICT
Are you getting in your own way?
Are you unsure about why you aren't
accomplishing what you set out to?
Or, maybe you know exactly why,
but you can't seem to get out from under it?

With Michelle Volz's Performance Coaching, get ready to get to the heart of the matter: uncover those blocks and clear the way for accomplishing your goals. Get ready to be the version of yourself that you envision; the version of yourself that is thriving, fulfilled, and at ease.
MINDSET FOR SUCCESS
The focus of Performance Coaching is to optimize productivity and well-being, both in work and in life.
Michelle's experience and wisdom are evident in the way she assists clients with developing and maintaining a mindset for success.
The strength of Michelle's Performance Coaching is in guiding clients to:
clear mental blocks

recover from setbacks

uncover blind spots

communicate optimally in relationships
This is what we think of as "the human stuff."
"As an experienced psychotherapist (before I became a Performance Coach), I was trained to "go for the pain," because that's what people needed help with most: breaking free from mental and emotional pain. It's like being a detective, figuring out what's causing that pain, and then tending to it, so you can move beyond it." ~ Michelle Volz
People who work to clear away negativity make room for positivity, which is exactly what Michelle guides her clients to do.
The heart/mind connection cannot be denied, and Michelle Volz is an expert at getting to the root of the matter that occupies your heart and mind - to help you clear the path for success and well-being.
THE WORK OF PERFORMANCE COACHING
Performance Coaching involves various coaching strategies that support personal development and mental wellness which include:
boosting self-confidence
overcoming imposter syndrome
finding solutions for procrastination
best practices for time management
the core belief of deserving success
keeping your body budget in balance
staying focused during distracting times
the flow of willpower and self-discipline
sustaining motivation and positive mood
the power-combo of passion and expertise
uncovering blindspots that impede success
knowing and learning from your competition

breaking through your own self-imposed glass ceiling

defining success, and clearing the path for achieving it
maintaining prosperity consciousness and a success mindset
I am my business; my business is me: clarifying your personal brand identity
not giving too much of your heart and mind to others at the expense of your own goals
PERFORMANCE COACHING SESSION PACKAGE
The Performance Coaching session package contains:
Four online coaching sessions
Coaching sessions are 90-minutes in length
Also included are three 15-minute accountability check-in calls
Check-in calls are scheduled between the four coaching sessions
Performance Coaching session packages are paid for in advance of the first session.
REGISTRATION
Enrollment for Performance Coachings involves two steps:
1. Pay the registration fee by clicking on the image below.
2. Complete the Performance Coaching Getting Started Form.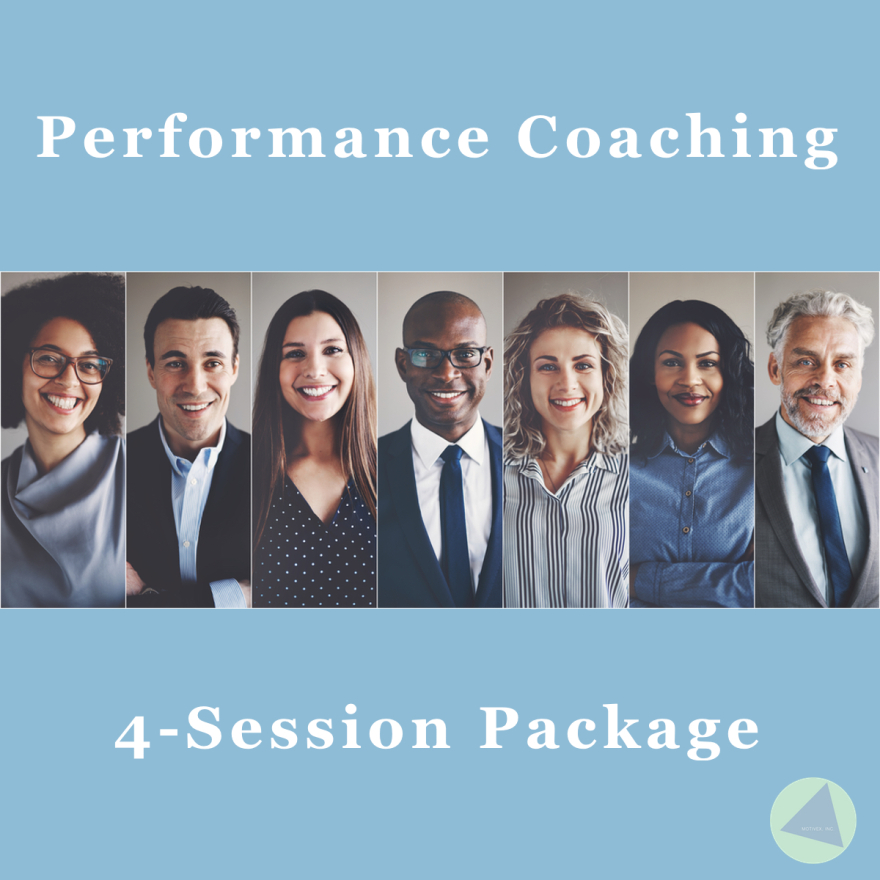 ABOUT MICHELLE VOLZ
Michelle Volz is a Certifed Master Life Coach and a relationship and communication specialist, serving clients in the US and internationally. The focus of Michelle's coaching is to optimize performance and well-being in work and in life. With a background in Business, Psychology, Finance, and Media Production, Michelle Volz has accumulated a wide range of skills and areas of expertise. In addition to working as a Performance Coach, Michelle is a licensed psychotherapist in the state of California.



Michelle Volz is a seasoned problem solver; a business-builder; a program starter; and most importantly, one who helps others to clarify and resolve complex and conflicted life circumstances, both professionally and personally.





Michelle holds a Master's degree in Clinical Psychology and a Bachelor's degree in Business Administration along with additional training at The College of Executive Coaching and Transformation Academy.





Michelle's online Performance Coaching services are provided to individuals, partners, and teams.